Personalised your way
We have a library of fonts, borders, motifs and bespoke options available to compliment your event, colour scheme and taste preferences. Simply tell us what you're looking for and we'll work together to tailor your embroidery to suit your special occasion.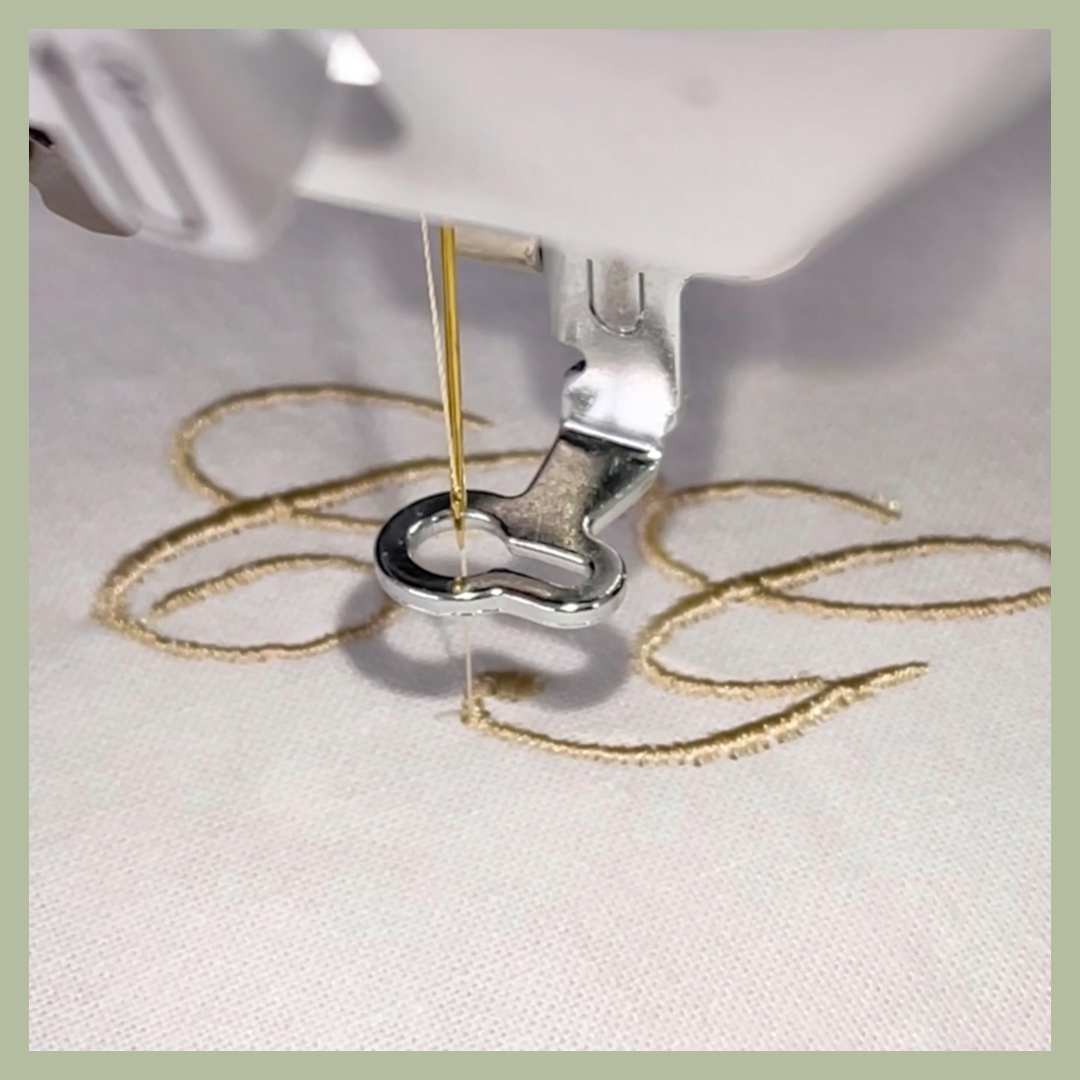 The art of embroidery
Our embroidery is carried out in our studio in the English countryside and is stitched onto our 200gsm 100% cotton napkins. The art of embroidery traces back to 30,000BC and is a beautiful art that has carried through to modern day bringing a piece of heritage to your table.
Get in touch
We'd love to assist you in adding a unique, personalised touch to your special day. If you could kindly complete the below form with a brief overview of your event, including the number of guests, along with any further enquiries you may have and we'll be in touch with further information.
Alternatively you can email us at: info@kamelyaliving.com
The Details…
Embroidery Positioning

Choose between a horizontal, diagonal or folded diagonal napkin fold to suit your place setting.

Embroidery Threads

We have over 44+ embroidery threads to choose from to compliment your colour scheme.

Tailored To You

As every event, embroidery design and guest number is different we offer bespoke packages to suit your needs.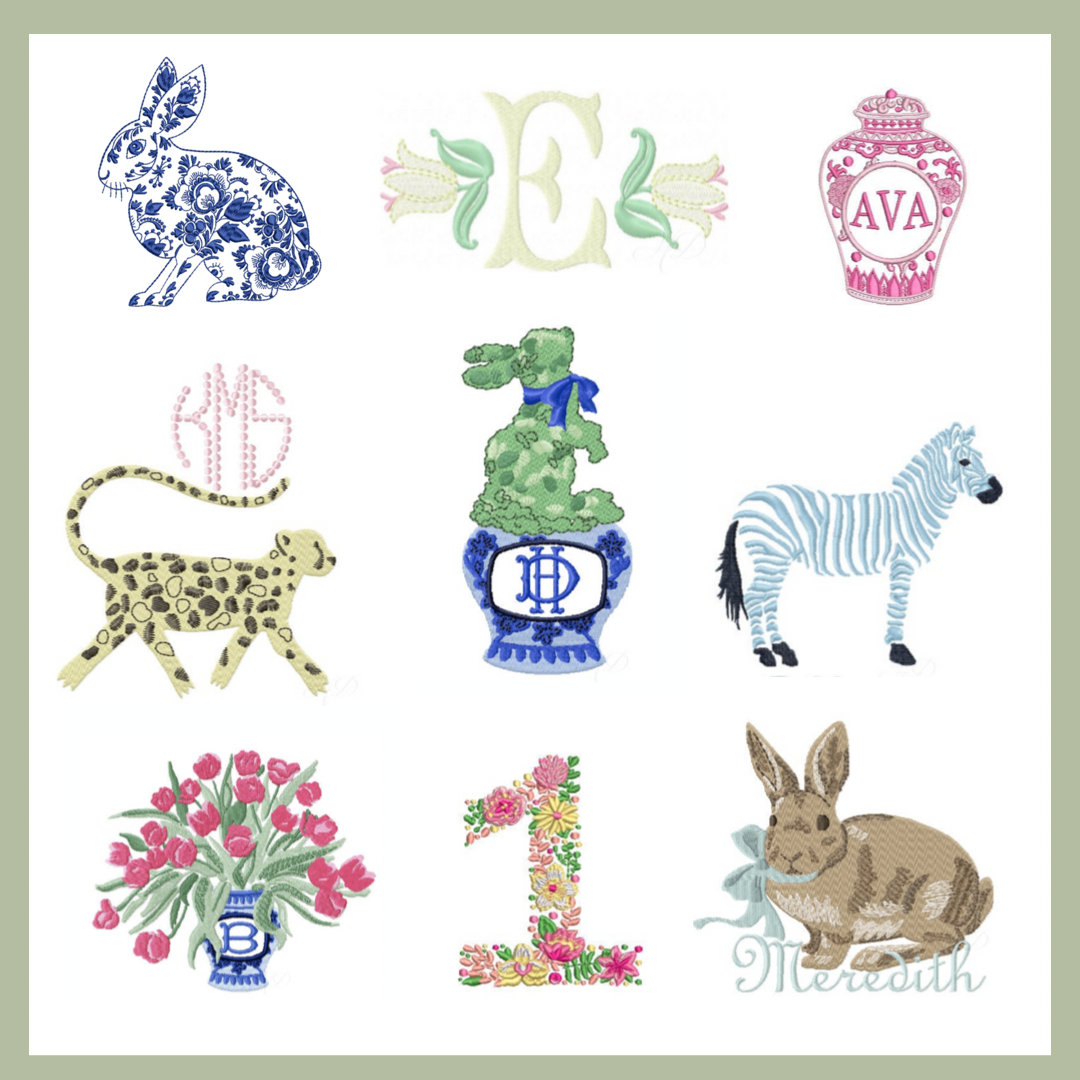 For life's special moments
Adding that extra special touch to your special life moments. For baby showers, bridal parties, birthdays, festive holidays, anniversaries, gifting or just because, our embroidered napkins create a personalised touch and a special tablescape to remember.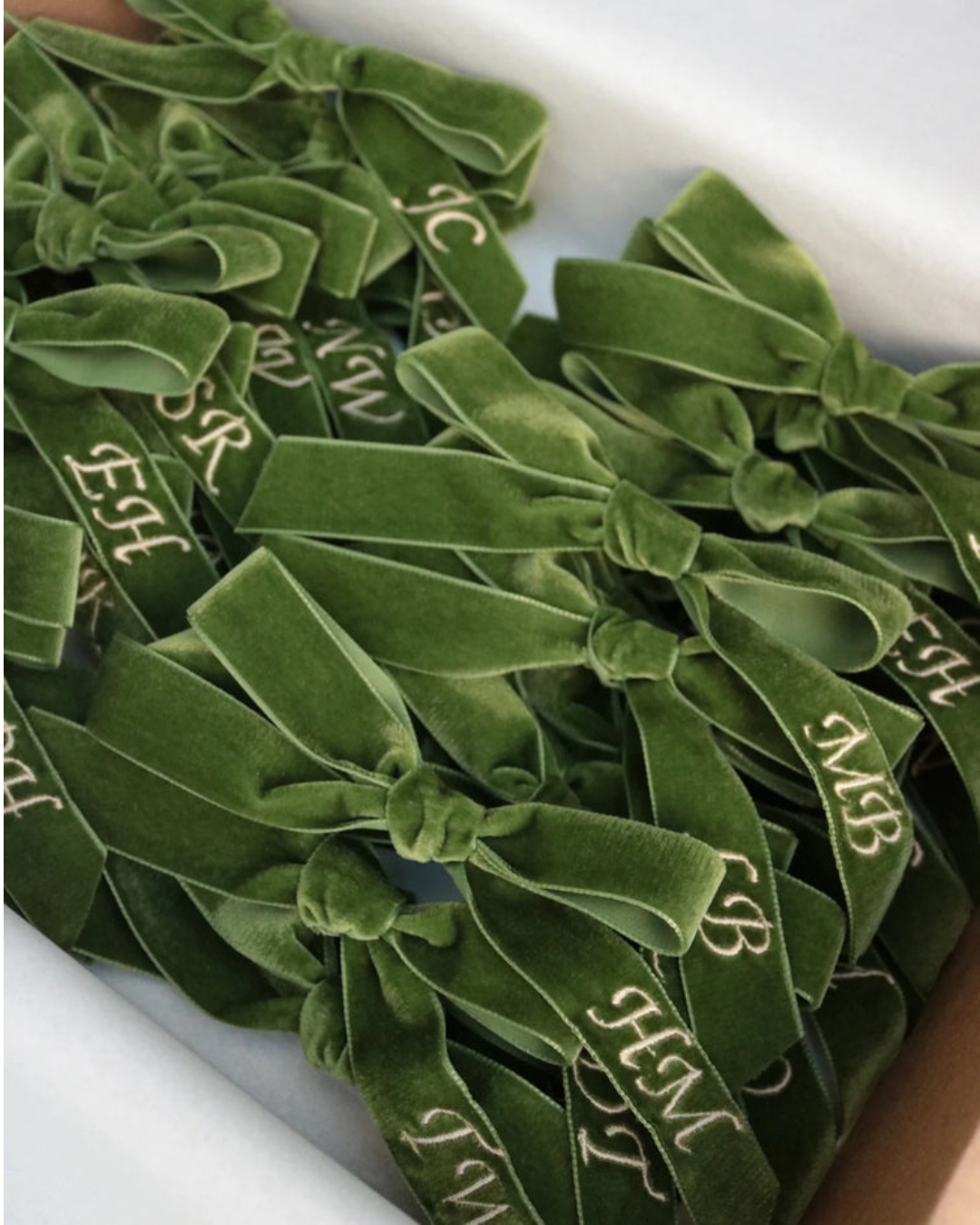 Bespoke moments…
Our monogrammed bows make a beautiful addition to any tablescape. Perfect for layering with our hemstitched napkins or as a separate place setting. 
A wonderful memento that your guests can keep for years to come.

We can source a variety of colours to pair with your colour scheme or browse our 'ready to order' monogram bows here…
Shop here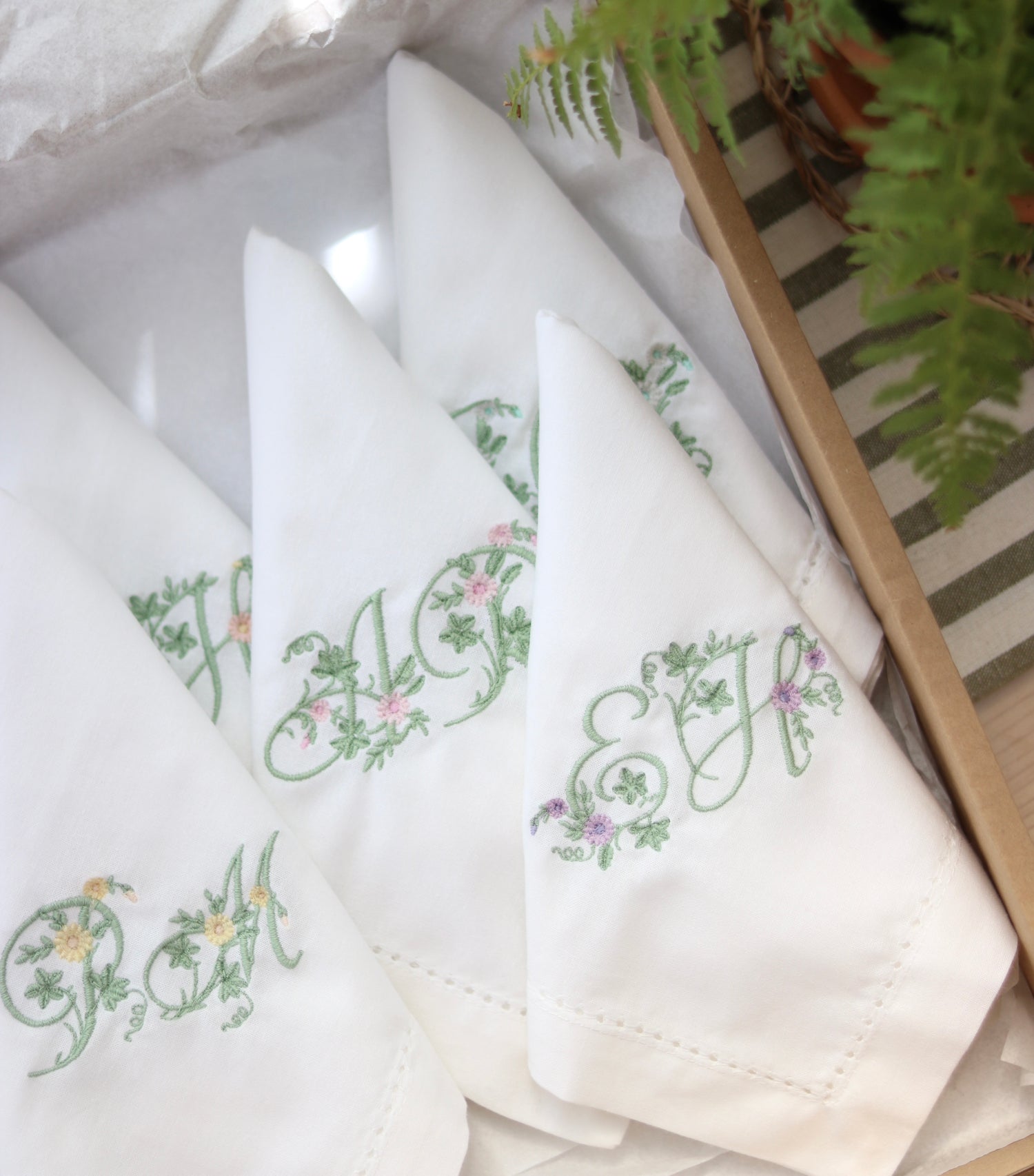 For an English Garden wedding…
Gaining inspiration through our clients English Garden watercolour wedding stationary we created a beautiful floral monogram. Each napkin embroidered in our pastel sage thread with alternating pastel flowers to compliment the wedding florals, menu and feel of the day for a beautiful English Garden table setting.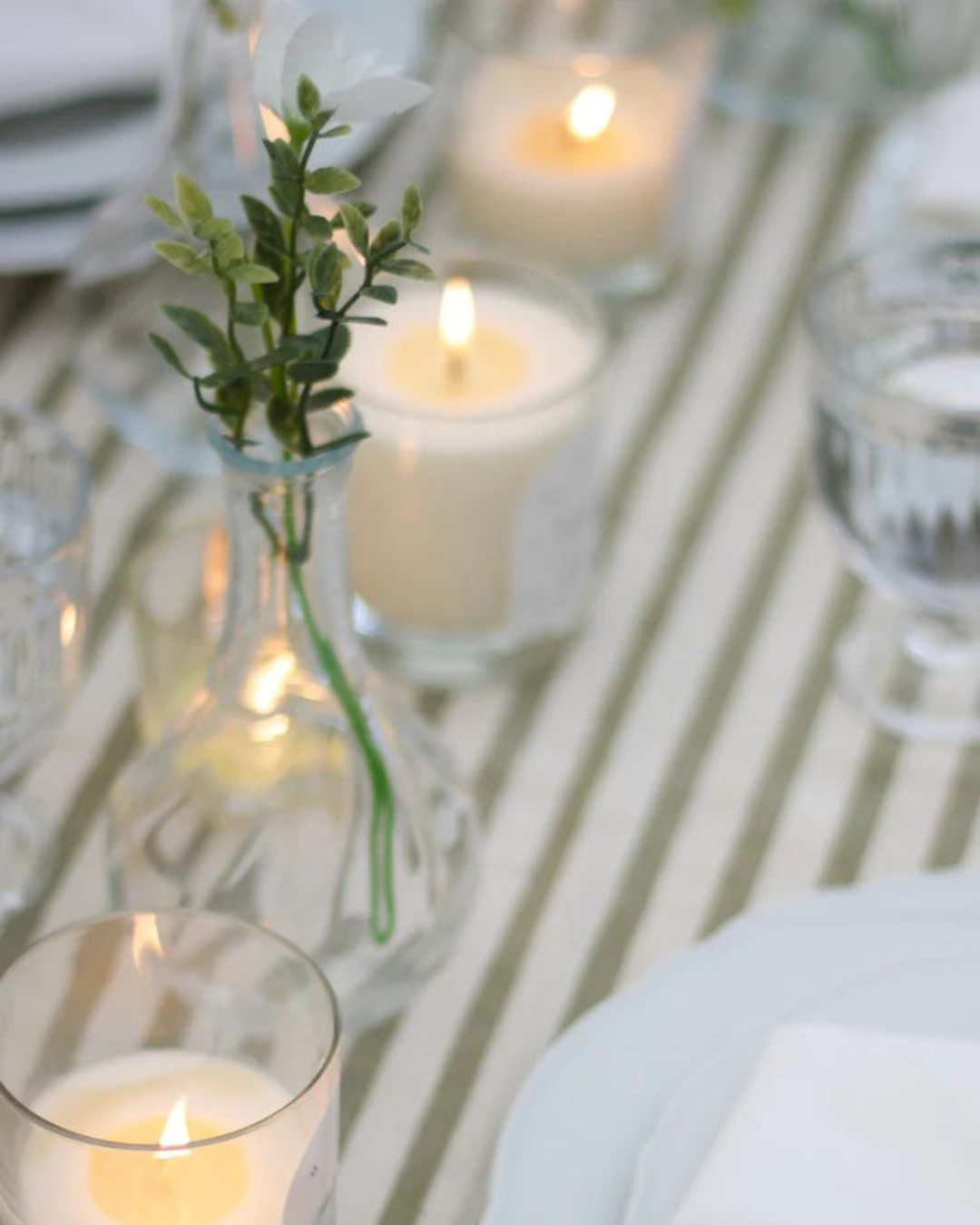 Scent your special occasion
Scent has magical ability to transport you back to a time, feeling or place, re-living your favourite memories over and over again. Whether it's a birthday, a special dinner or your wedding day, celebrate under candlelight and fill the air with beautifully scented candles.
A scent with a memory forever.
Browse our range of ready to order monogram linens…
View all
An Overview Of The Services We Offer…
- Embroidered table napkins
- Embroidered ribbon place settings
- Scent your occasion with our Kamelya fragranced candles, available in a range of sizes
- Personalised Mirage & Mirage Midi Robes
- Bespoke embroidery

Whether it's your wedding day, special occasion or you're looking to add a personalised touch to your event, we'd love to hear from you and assist you with creating a magical and memorable occasion. Complete the above form or enquire at info@kamelyaliving.com
We look forward to hearing from you!